A Useful Pedicure Tool
Also useful to relieve discomfort from the hammer toe but not for bunions
---
Genki-kun Pedichan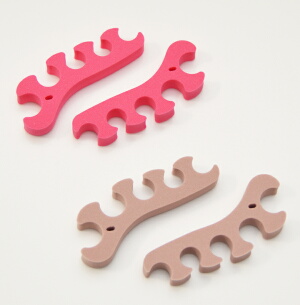 Benefits
Genki-kun Pedichan helps you:
Helps spread toes moderately
Helps make toes flexible
Helps increase the circulation in legs and feet
Helps prevent hammer toe
Helps do a pedicure
Recommended for
Those who do a pedicure
Those who wear shoes for long hours
Those who want to carry for trips (since it won't get wrinkled from packing.)

NOTE : This is not recommended for those wiht bunions.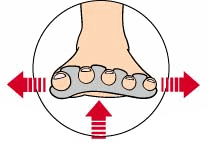 CAUTION
[back]
c Copyrights. Doctor L. https://www.dr-l.co.jp/ 2003-2015. All rights reserved.